NPQ registration extended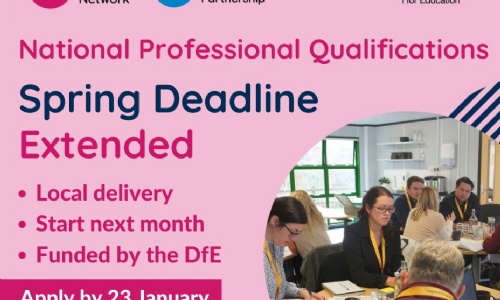 Registration for the NPQ qualifications has been extended to 23 January.
If you are looking to gain your NPQ then there is still time to apply for the Spring cohort. The original deadline has just been extended to 23 January -after which applications will not be accepted.
For more information about the NPQ we offer through Best Practice Network, have a look at the Our Programmes page - The NPQ tab describes each one in detail and how to apply.
In terms of the application process, do select "Catts" as your delivery partner and "scholarship" when you are asked for funding, otherwise you could encounter an unexpected bill.