emerging leaders join up for first day of leadership journey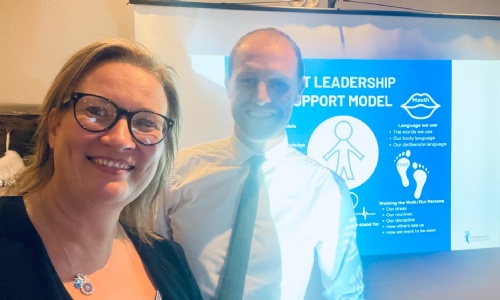 Expert Group Lead, Stacey Jordan, Headteacher of The Telford Priory School led the very first session of this three day leadership development course. Developed by the Expert Group for Leadership, this course looks at putting into practice the CAT Leadership Support Model looking developing the skills required to be a great leader.
The Expert Leadership group includes a team of leaders from across the trust working in a range of schools and variety of roles. The Expert Leadership group identified core reading to influence the thinking of the group last year and from this, as well as following input from some external experts, the team rationalised that truly great leadership needs both substantive and disciplinary knowledge to be actively developed. They created a package of support for leaders and other professionals in our trust.
By substantive knowledge, the team mean the knowledge which belongs to a particular area or domain e.g. SEND, PP, coaching, Maths etc. Alongside this substantive knowledge, and certainly as important, is the disciplinary knowledge which has to be practised in order to develop great leaders. As a group, the team devised a model, and created and curated a range of reading and resources, to enable leaders and professionals at all stages of their leadership journey to succeed. All of these resources are to be found on our website which is almost ready for release! The key texts which were used as part of the design of the model are: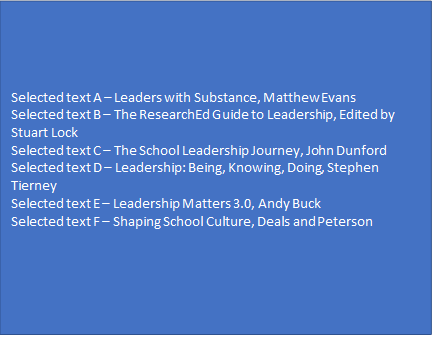 In terms of the disciplinary knowledge needed to be a great leader, the expert leadership group devised the CAT Leadership Support Model which looks at:
The Heart: Integrity, what we stand for.
The Head: Strategy/mental models
The Hands: The tools/structures we have at our disposal
The Mouth: The language we use to communicate
The Feet: The way we walk the walk/our persona, i.e. leadership behaviours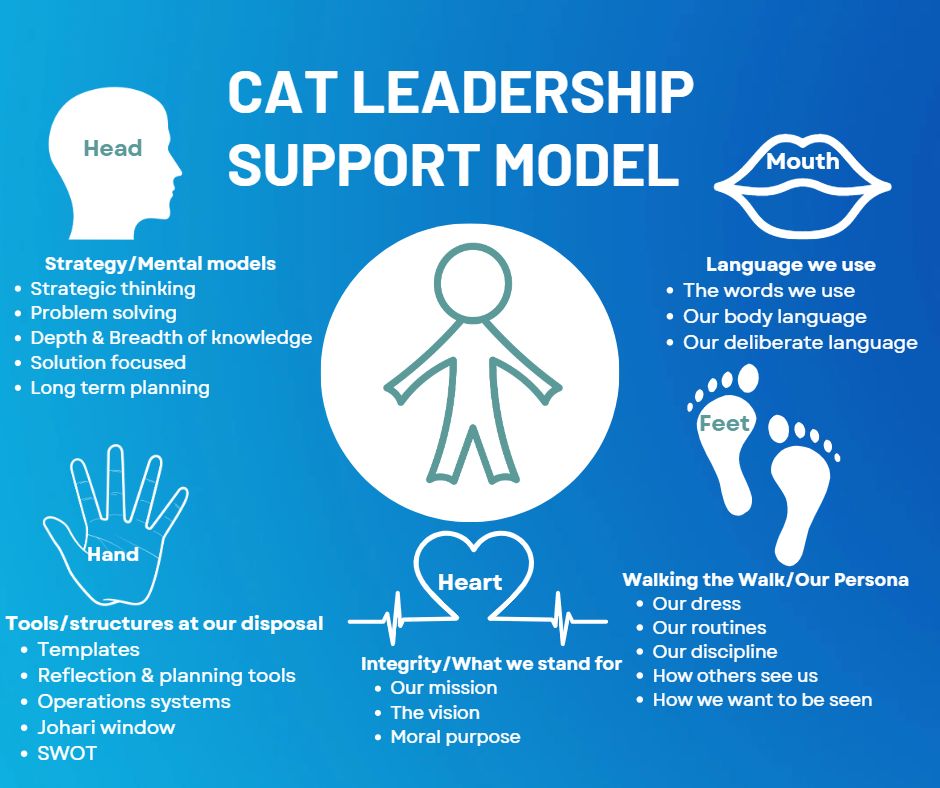 As part of the work of the Expert Leadership group, the team used the model around disciplinary knowledge to create a new Leadership course which is running over three days.
Day one of the course was held in December 2022 at The Barns Hotel in Cannock. Session one was led by the leader of the Expert leadership group, Stacey Jordan, alongside Tom Ward, a member of the group. The second and third days are scheduled for March and July of 2023 and the attendees have already reported a lot of positive feedback and called the day 'informative', 'collaborative' and 'extremely useful'. The programme really is open for staff at all points in their career ranging from Assistant Headteachers to academic coaches. We look forward to days two and three.