walk-thrus walking out door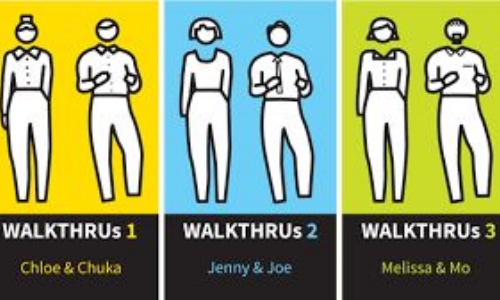 Free Walk-Thrus and Resources
As part of the Assessment Expert group the group has been looking at some of the work by Tom Sherrington and Oliver Caviglioli.
In particular we have been looking at some of the Walkthru material and how it can be used to support the development of:
Behaviour and Relationships
Curriculum Planning
Explaining and Modelling
Research
Questioning and Feedback
Practice & Retrieval
Mode B Teaching
The Trust has supported the expert group in providing all schools access to the online resources – please login to the Assessment Group to access them.
Can I please ask that you share access to the online resources across your school – I also have copies of the below supporting books which I am happy to send to you if you email me the number of copies required and the school address along with a contact name & email.

The Assessment Group next year will investigate the Walkthrus further.
If you have anyone who would like to join the Assessment, or any of our other groups, then please forward their details to the ioe@catschools.uk.